AT YOUR SERVICE
We help our clients to unleash their growth potential by taking care of their IT projects.
OUR EXPERTISE
In 2003, Arηs started by building expertise in software development. Since then, the group has expanded its knowledge and competencies to cover the entire IT process and all activities related to IT systems. This knowledge base enables us to offer global solutions for the needs of our corporate clients. Year after year, we add to our large portfolio of successful projects and satisfied customers.

FIXED PRICE SERVICE
Fixed-Price projects require specific processes and a high level of expertise and professionalism from the service provider. Keys to the success of a fixed-price project include the ability to correctly analyse the customer's requirements, understand the real need and design the most appropriate solution. Arηs builds customer trust by accurately estimating the effort and presenting a clear project plan that utilises the right resources.
The unique Arηs Project Management Methodology – which combines best practices from PMBOK, PRINCE2, Rational Unified Process and Scrum – keeps the project's scope, budget and timing under control at all times, while providing the necessary flexibility to adapt the development process to our customer's changing environments.
PROFESSIONAL SERVICES
With the growing complexity of IT systems, the increasing variety of technologies and platforms involved, and the need to cost-effectively operate IT, it's no longer feasible for an organisation to have all required expertise in-house.
As a string and reliable partner – able to fulfill short, medium and long-term sourcing requests for very specific profiles – Arηs is the ideal resource. Professional services have always been an integral part of our service portfolio.
Our Service Center concept, built around expertise pooling in competence centers and perfecting competences through training, enables our customers to hire dedicated services without the expense of maintaining their own expert pools with long-term contracts.
MANAGED SERVICES
Outsourcing the management of IT infrastructure helps our customers reduce costs and focus on their core activities.
Arηs provides services covering network and security management, IT service management, including day-to-day IT management, production support, build/maintenance activities, hosting – and – as a reseller of Microsoft Office 365 – software-as-a-service.
Arηs covers the whole ITIL (Information Technology Infrastructure Library) oriented lifecycle of IT systems – ranging from defining a strategy to IT Service Continuity Management and IT Operations Management.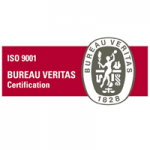 Because achieving the best quality is our daily goal, we pay close attention to meeting the ISO 9001:2008 requirements. Following this standard's approach enables us to meet – and exceed – our customer expectations by ensuring the continual improvement of our processes and deliverables.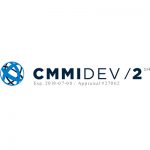 In 2013, we underwent the CMMI appraisal processes – with the result that Arηs Developments and Arηs Developments Belgium were appraised at Level 2 of the CMMI institute's Capability Maturity Model Integration for their Software Development and Maintenance activities.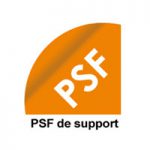 To be able to serve the financial sector in Luxembourg under the best possible conditions, Arηs Cube fulfilled the requirements for PSF (Professionels du Secteur Financier) approval. This level of accreditation confirms our global strategy, which promotes strong partnership with the customer based on mutual honesty and trust.